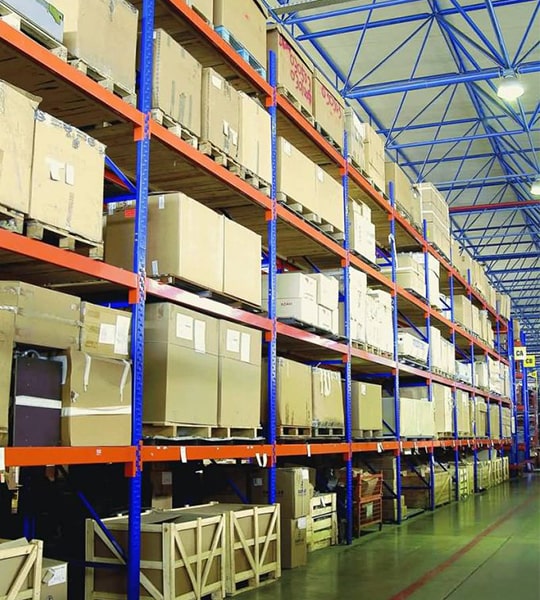 The back-to-back shelf system is the most frequently used pallet stacking rack system consisting of carrier feet and crossbars carrying pallets or boxes.
In the storage, the pallet truck can reach the desired product or place the product.
The system is capable of carrying heavy pallets safely to the desired height.
The system can be designed for different purposes such as conveyor sleepers, tables, intermediate arms that prevent pallet breakage, and wooden floors.Inpa-Raf is number one in Adana shelf & in back-to-back shelf system.
Areas of application: pallet and boxed, heavy and bulky products stored in the factory, warehouse.