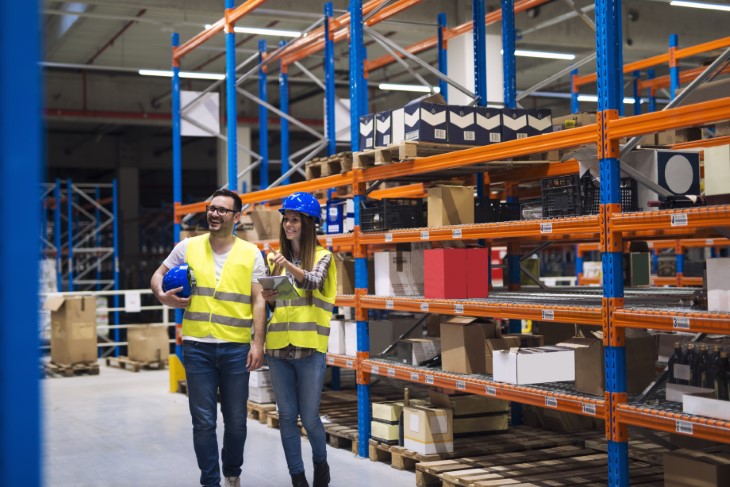 CHOOSING A SHELF ACCORDING TO THE USAGE:
Archive Systems
This type of systems are in 31*93 and 43*93 dimensions and is generally preferred in heights of 2 and 2.5 meters. The purpose of the use is to store products such as files, folders, or documents placed in boxes or boxed products in lightweights. They are not suitable for changing their location and shelf spacing very often. They are screw-connected products. It is a shelf system suitable to be disassembled when changes will be made.
Light Duty Storage System
This type of rack systems are plug-in mounted systems that can be used for storage, and the rack spacings can be adjusted quickly. They are not suitable systems for pallet loading. They are generally rack systems ideal for bulk or boxed placement. It is ideal for use with multi-storey corridors, called the mezzanine system, with stairs and walking platforms. It can be preferred up to a maximum height of 3 meters and up to a maximum of 1 tonne per shelf.
Heavy Duty Rack System (Heavy Regal)
Such systems are suitable for pallet loading and are ideal for loading with machines suitable for lift-style pallet loading. There are several types of systems according to the way of placing the pallets. Heavy-duty racking systems can be selected, up to 10 meters high, and pallet weights of 2 tons. If there are lighter loads on the lower racks, the heaviest materials, one of the most critical points during loading, should be followed in the order of loading towards the top.
Back to Back Racking System
Aisle spaces are left between the rack blocks where lift machines can place pallets in the back-to-back pallet loading system. Thus, any product can be placed in the desired rack space.
Drive in Rack System
Drive-in pallet loading system can also be defined as walk-in rack systems and aims to maximize the space by providing high-density warehouse space. Since there are no corridor spaces, the area is entirely suitable for the placement of palletized loads. It should be carefully considered that the last loaded pallet needs to be the first purchased pallet. It is ideal for loading the same type of products. If the product variety is much, usage is not recommended. Because the first loaded pallets will be left behind the last loaded pallets, it can cause time loss in product variety.
Cantilever Rack System
Cantilever rack systems are suitable for placing products such as long profiles and pipes. They are systems that can be produced in small sizes suitable for manual product placement or for placing with forklift-style small work machines.
Market Shelves
Shelving systems are suitable for retail stores, markets, and shops. They are shelf systems designed to appeal to many retail products, as they are shelf systems suitable for accessory use. It is suitable for use in stores belonging to clothing, food, electronics, toys, and many other sectors. It is preferred in sales areas where stylish and decorative shelf systems are available.